C.R.M. Audio Page
Audio clips of classic Chicago radio!
(And sometimes, even classic Chicago TV audio...)
Airchecks, funny bits, vintage moments, songs, jingles, rarities, and so much more!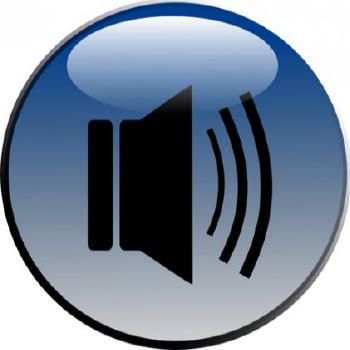 CHECK BACK OFTEN! New audio clips will be added approximately once or twice each week!
Please note: The audio quality has been improved as much as possible, but overall quality will vary from recording to recording. Some older recordings may contain weaker audio, minor tape hiss, or even vinyl record snaps & pops.

Chicagoland Radio & Media makes no ownership or copyright claims on any of the audio recordings below. Recordings are posted here for entertainment, historical, and educational purposes only.

Do you have some classic Chicago-related audio that you would like to share with others here? Please email and let us know!

Details

Published on Wednesday, 15 May 2013 09:57
This quick audio clip features one of the all-time greatest DJs, Dick Biondi. This comes from May 2, 1963, and shows Biondi's fun, anti-authority personality as he wishes his WLS bosses a happy third anniversary. (Running time: 0:46)
Details

Published on Thursday, 09 May 2013 11:05
From 1966, here is WCFL-AM's "Four Things" jingle, used in 1966. The four great things sung about? Mom, flag, baby, and WCFL. (Running time: 0:18)
Details

Published on Saturday, 04 May 2013 22:50
This nice long audio clip comes from 22 years ago this very night from the former WLUP-AM/AM 1000. The audio is most of Buzz Kilman's occasional weekend radio show "Another Saturday Night Special" from May 4, 1991. Also heard on this for the first half of his show is Chicago musician Lenny Pinkus, sitting in as Kilman's co-host. This clip runs well over one hour.
(Note: Some of the edits within this audio program are a bit choppy.)
"Lay around the shanty, Mama, and put a good Buzz on...!" (Running time: 1:11:22)
Details

Published on Saturday, 27 April 2013 12:10
This is an aircheck from three years ago today -- April 27, 2009 -- featuring B96's afternoon duo of Stylz and Roman. (Running time: 3:31)
Details

Published on Monday, 22 April 2013 11:45
This quick audio clip comes from the springtime of 1981, as legendary WGN-AM morning host Wally Phillips administers a fun "moron test." Also heard on this clip is then-WGN Radio newsman Rick Rosenthal. (Running time: 0:39)
Details

Published on Wednesday, 10 April 2013 19:19
With the sad
news
of WGN-AM news anchor Dick Sutliff's passing, here is a tune that always made him smile. The song is "The Dick Sutliff Song (We Love Dick)" by Lee Overstreet and Wolfe Kinkaid. This is a track that longtime WGN-AM overnight hosts Steve & Johnnie would sometimes play for their newsman just to crack him up. This one's for you, Dick... (Running time: 1:42)
Details

Published on Wednesday, 27 March 2013 15:22
WLUP-FM/The Loop first launched 36 years ago this month, in March 1977. Jay Blackburn was the station's first Program Director, while Tom O'Toole (now heard weekends on WLS-FM) was the first morning show host and first DJ on the airwaves. This audio clip is the initial sign-on of the then-new rock station, which replaced WSDM-FM. First heard on the clip is Blackburn, O'Toole and three other staffers removing all of the WSDM-FM items out of the studio. Once cleared out, Blackburn says "Tell Howard the engineer to throw the switch." That then begins a prerecorded sign on piece by WLUP Promotion Director Dave Logan, who says "Chicago radio needed to be Looped..." That is followed by Tom O'Toole personally selecting and playing WLUP-FM's first ever song, "Morning Has Broken" by Cat Stevens. This is how that incredible launch sounded on that March morning... (Running time: 2:35)
Details

Published on Thursday, 21 March 2013 09:51
Here is an aircheck from March 1991 with George McFly, the nighttime DJ of "The Killer B," B96. (Running time: 18:40)
Details

Published on Thursday, 07 March 2013 15:05
The 1974 one-hit wonder single "Life Is A Rock (But The Radio Rolled Me)" by Reunion had a special hit status on Chicago radio. The song's lead singer, Joey Levine, created not one, but two customized versions for Chicago's two hit music stations of the time. The first version was "Life Is a Rock (But 'CFL Rolled Me)" for WCFL-AM. This ended up being the final rock/pop song played on "Super 'CFL" before it changed formats in March 1976. The second version was "Life Is a Rock (But WLS Rolled Me)" created for WLS-AM. That song, played often on WLS-AM in the 1970s, was the first song played when the WLS-FM call letters returned to the air in June 2008. Here are both versions of those Chicago radio-only songs...
"Life Is a Rock (But 'CFL Rolled Me)" (Running time: 2:46)
(Note: If anybody has a better quality version, please send it in to replace this version.)


"Life Is a Rock (But WLS Rolled Me)" (Running time: 2:47)
Details

Published on Thursday, 28 February 2013 10:02
This is an aircheck from 2/11/72 of the afternoon DJ from WGRT-AM 950 who went by the name of Mister Vee. You can hear Mister Vee's excitement between the tracks, and in some cases, singing along with the tracks or talking over and/or along with the commercials. Also heard on this audio clip is a newscast with Mike Sullivan. "WGRT... The Soul of Chicago." (Running time: 22:39)
Details

Published on Friday, 22 February 2013 16:36
Today is the 30th anniversary of Harold Washington's incredible primary election victory for the office of Mayor of the city of Chicago. (Washington went on to the win the general election two months later.) The day after the primary win (2/23/83), WGCI morning show host Bob Wall created and played on the air a novelty song, celebrating the big news. Here now, is that rare track.
(Audio clip courtesy of Harold Lee Rush.)
(Running time: 2:54)
Details

Published on Monday, 11 February 2013 10:33
This long audio clip features the entire jingle demo package developed by Dallas' TM Productions for Chicago's WMAQ-AM in 1972. The package, entitled "The Sound of Chicago," featured numerous jingles for "67 MAQ" -- many of which were eventually used on the air in late 1972 and into 1973. (Running time: 11:50)