C.R.M. Audio Page
Audio clips of classic Chicago radio!
(And sometimes, even classic Chicago TV audio...)
Airchecks, funny bits, vintage moments, songs, jingles, rarities, and so much more!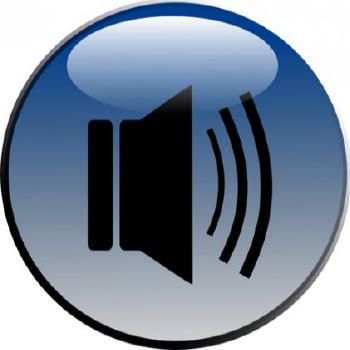 CHECK BACK OFTEN! New audio clips will be added approximately once or twice each week!
Please note: The audio quality has been improved as much as possible, but overall quality will vary from recording to recording. Some older recordings may contain weaker audio, minor tape hiss, or even vinyl record snaps & pops.

Chicagoland Radio & Media makes no ownership or copyright claims on any of the audio recordings below. Recordings are posted here for entertainment, historical, and educational purposes only.

Do you have some classic Chicago-related audio that you would like to share with others here? Please email and let us know!

Details

Published on Saturday, 02 April 2011 13:18
This is an aircheck from 33 years ago this month: April 1978 from WMET-FM. It begins with Big Ken Cocker and quickly goes to Captain Whammo ("in the Windy Cit-taaay!"). WMET-FM is now WNUA-FM/Mega 95.5. (Running time: 8:09)
Details

Published on Monday, 28 March 2011 17:54
Today is the birthday of legendary Chicago DJ, John Records Landecker. To celebrate him today, here are a pair of his political comedy bits that were played often on his WLS-AM show in 1974, both of which have fun with then-President Richard Nixon. The first is "Make A Date With The Watergate," a parody song that uses Lou Reed's "Walk on the Wild Side" as its foundation. It was banned by ABC Radio soon after for being too political and worrying the bosses at ABC Corporate headquarters. (Running time: 2:42) Soon after that song, JRL made another, which is the second audio sample here, called "Press My Conference," a Dickie Goodman-style parody that features clips of other songs which act like punchlines. (Running time: 2:57)
John Records Landecker "Make A Date With Watergate"
John Records Landecker "Press My Conference"
Details

Published on Friday, 25 March 2011 17:21
WKQX-FM weekender Zach Harris was doing his Saturday evening shift, when a producer popped his head into the studio and told him that Woody Harrelson ("Cheers") was at the station and wanted to come on the air to promote his band's gig that night at the China Club. Minutes later, Zach Harris had to do an impromptu interview with no advance preparation. Here is how that interview went. This takes place on the night of November 10th, 1991. (Running time: 3:13)
Details

Published on Monday, 21 March 2011 22:32
This is an aircheck from March 2002 of afternoon DJ Rick Party when he was one of the original jocks on the new Kiss-FM on WKSC-FM. (Running time: 3:54)
Details

Published on Tuesday, 15 March 2011 17:17
It was on this very day, 35 years ago, that rock & roll died on WCFL-AM, bringing an end to Chicago's AM rock radio wars of WLS & WCFL. It was on Monday, March 15th, 1976 that WCFL played its final day of rock music, after almost 11 years of doing so previously. The following day, the station on AM 1000 became a "beautiful music" station. On this audio clip, you can hear all of the station's rock DJ's say their goodbyes to fans on "Super CFL's" last few hours of existence. You will hear Jim Bernard Hebel, Tim Kelly, Dickie Shannon, Michael Scott, Bob Dearborn, and Larry Lujack. (Only Lujack stayed with the station to spin music on the new format.) Additionally, commercials for WBBM-FM & WDAI-FM can be heard, asking fans to flip over to FM to continue to hear rock & roll. (Running time: 6:24)
Details

Published on Monday, 14 March 2011 19:51
Today, WJMK-FM switched from being
"Jack-FM" to "K-Hits."
Here now is the audio of the end of "Jack-FM" and the birth of "K-Hits" featuring The morning team of Eddie & Jobo (heard here doing the initial afternoon shift). (Running time: 30:23)
Details

Published on Wednesday, 02 March 2011 11:10
Here are some jingles used by WFYR-FM (now known as WKSC-FM) in late 1990 and into early 1991. (Running time: 1:17)
Details

Published on Saturday, 26 February 2011 15:46
Two years ago today, Jonathan Brandmeier, (then) the morning show host on WLUP-FM ripped into the (then) new media columnist for the Chicago Sun-Times, Lewis Lazare, for writing inaccurate information about him and why he was taking a couple of days off. Johnny B doesn't normally get upset on the air, but Lazare really got him riled up on February 26, 2009. (Running time: 1:38)
Details

Published on Wednesday, 23 February 2011 23:04
And now, it's time for a laugh with WLS-AM's "Uncle Lar" Larry Lujack and "Lil' Tommy" Tommy Edwards as the morning duo enjoy a photo from a fan. (Running time: 1:09)
Details

Published on Sunday, 20 February 2011 19:11
Chicago Slim hosted a Blues show on Nine-FM for a short while on Sunday nights. Here is the show opening from February 2006. (Running time: 0:57)
Details

Published on Monday, 14 February 2011 01:01
With today being Valentine's Day, it seemed appropriate to post up an audio segment that has something to do with roses. This is the song "Roses Are Red" by Chicago radio's Steve King, from the early 60's -- before he even started in radio as a rock DJ and was making the rock & roll records that stations played. This is also appropriate because Steve King and his wife Johnnie Putman have been working together on the air on WGN-AM for a very long time. It was on this very day, Valentine's Day, 26 years ago that the two were first paired up on the air on WGN. (Running time: 2:23)
Details

Published on Friday, 11 February 2011 08:28
Once again, here is that lovable cab driver/doughnut shop owner/used car salesman from the Jonathon Brandmeier showgram: Rana Khan -- best known as Piranha Man from Pakistan! On this audio piece, Piranha Man singing the classic hit from Tom Jones, "It's Not Unusual." Yes... it's very unusual... (Running time: 1:59)