Details

Published on Saturday, 25 February 2012 12:06
This weekend's News & Notes features a bunch of local media stories, including: WLS-AM gets a "Red Eye"; WLPR-FM picks up the missing "ATC" hour; Sam Smith receives a high honor; WMVP-AM goes All-Star this weekend; CSN boasts about some All-Star ratings; WCIU-TV's Jeanne Sparrow somehow resists the urge to turn into Samuel L. Jackson's character from "Snakes on a Plane"; Rob Hart turns into a blogger; and The Drive drops the needle. All the details are just below...
* * WLS-AM dropped the long-running overnight syndicated show "Coast To Coast AM" from its schedule this week, angering many of the show's loyal Chicago fans. The decision wasn't a local one, though. The station's owner, Cumulus Media, decided to pull the Clear Channel-syndicated shows from its stations across the country. On WLS-AM, and in most other cases, the show is being replaced by the Cumulus-owned show Red Eye Radio (aka Midnight Trucking Radio, Midnight Truckin' Network and Midnight Radio Network -- multiple names for the same show). "Coast To Coast AM" can still be heard on radio stations in Decatur, Kankakee, Peoria, Rockford, and Racine, not to mention some out of area stations like in Cleveland that sometimes drift into Chicago airspace late at night. A list of available radio stations that carry the show can be found
HERE
. For fans of C2C, the best way to listen to the full show, and static-free, is simply listen to it online.
* * Fans of NPR's "All Things Considered" will be happy to know that starting this coming Monday, they can now hear the first hour of the show that they cannot hear on Chicago Public Radio. It will instead be on WLPR-FM 89.1, Northwest Indiana's three year-old NPR affiliate known as "The Lakeshore." With WBEZ-FM moving NPR's "All Things Considered" to a later time slot and cutting away the first hour of the show to make room for Steve Edwards' new program, WLPR-FM is moving in to fill that need. "ATC" is NPR's longest running program, which WBEZ carried for decades in that time slot, up until
earlier this month, when new programming was added to their schedule
. Dan Bindert, The Lakeshore's Vice President of Radio Operations and Program Director said "It's a major step forward for us. We're proud to be the only radio station now bringing 'All Things Considered' to Northwest Indiana and Chicago's South Suburbs during this crucial hour of the afternoon. 'All Things Considered' is not only NPR's flagship news program, it's the gold standard for radio newsmagazines, and its format gives us an ideal platform to further expand and showcase our local news coverage for Northwest Indiana." The Lakeshore's broadcast of "All Things Considered" includes two NPR newscasts, each followed by The Lakeshore's own local news updates. Following the broadcast of "ATC" from 3:00pm-4:00pm each weekday, will be the Lakeshore's own daily 90-minute news/talk show, "Lakeshore Drive," hosted by Tavis Buchan.
* * The Naismith Basketball Hall of Fame has named its direct inductees for HOF's Class of 2012. Among the winners is Sam Smith, the former Chicago Tribune sports section standout writer, who spent 28 years covering basketball for the newspaper. Smith is now a writer for the NBA, blogging for Bulls.com. Sam Smith is being honored with the Curt Gowdy Media Award. He will be accepting his award at the Naismith Basketball Hall of Fame ceremony next September, where he will be forever enshrined in the Hall's media wing.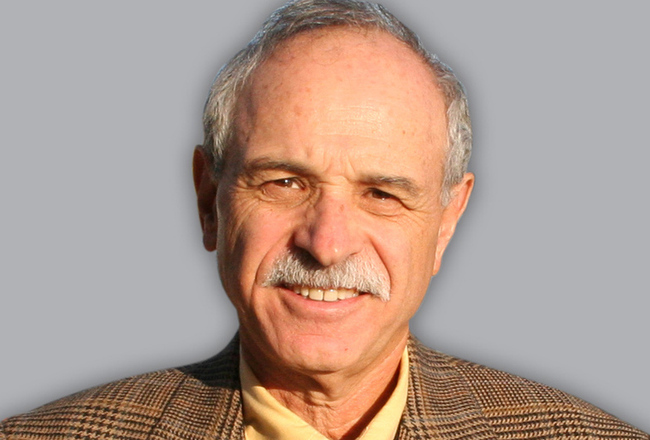 * * Speaking of basketball... it's NBA All-Star Weekend. On TV, the NBA All-Star game and the activities leading up to it will be primarily seen on cable/satellite station TNT. However, on local radio, the NBA All-Star Game will be heard exclusively on WMVP-AM/ESPN 1000. NBA All-Star Saturday Night will be tonight from 5:00pm-11:00pm. The NBA All-Star Game itself will be tomorrow night from 5:30pm-11:00pm.
* * Comcast SportsNet Chicago, the television home for the most games of the Chicago Bulls, are thrilled with a 45% increase in TV ratings for the Bulls broadcasts. CSN's Bulls game telecast ratings for this season are currently averaging a 5.92 household rating at the NBA All-Star break (approximately 206,815 households watching per game), as compared to last season's 4.09 average at the All-Star break. The 5.92 average is also CSN's highest-ever Bulls average to date at the NBA All-Star break. The three highest-rated regular season Bulls games in Comcast SportsNet Chicago's history occured last month. (The local sports network launched in October 2004.)
* * Things got a little out of control on Thursday morning's episode of WCIU-TV's "You & Me This Morning," with hosts Jeanne Sparrow and Melissa Forman. They were doing a "Creepy Crawlers" segment with some snakes & lizards. Sparrow was brave enough to to handle a very large boa constrictor. The snake was cold and then found its way completely inside of the blouse of a very shocked, yet surprisingly calm, Jeanne Sparrow. For those who do not have a deathly fear of snakes, the video of the incident can be seen
HERE
.
* * WIQI-FM's website, FMNewsChicago.com, has brought back "The Rob Report," a blog by morning show co-anchor Rob Hart. In it, Hart will add his thoughts on news items, pop culture and more. The blog was going to start in late August, but stopped right away to instead have all focus placed on getting the new radio station up & running. "The Rob Report" entries can all be seen right
HERE
.
* * It is said that March comes in like a lion. John Belushi once said on NBC's Saturday Night that March comes in like a wildebeest. This year, the Drive says that March is coming in on vinyl. On this coming Thursday, March 1st, WDRV-FM/WWDV-FM will be playing full, uninterrupted album sides from the original vinyl record releases, all day long. It's another of their "Album Sides Thursday" next week. They are stocking up on Discwasher fluid right now.