Details

Published on Saturday, 07 July 2012 11:40
This weekend's gigantic News & Notes features 16 local media stories, including: Mike North gets a new agent; Jill Egan gets a new job; Q87.7 gets a new voice; WGN-AM gives up its music; Steve & Johnnie go for a test ride; Roy Leonard reviews a movie; Nick Digilio goes to a movie; Mike Sabbath changes his show's name; Clarence Page apologizes; J.P. Anderson becomes EIC; Me-TV & Me-Too disappear for some; Svengoolie appears for some; 'Survivor' wants you; Mancow on TV once again; and the sad passings of Shelly Hoffenberg & Carole Nolan. All of the details can be read here.
* * Chicago radio star Mike North has signed on with Chicago-based sports/media/entertainment super-agent Steve Mandell. For a great many years, Mike North has represented himself when it came to contracts and job opportunities. He has decided to try and take a different approach with that aspect of his career. This week's
WIQI-FM two-day tryout
opportunity was due to Mandell's efforts.
* * Jill Egan recently signed on as a weekend host on WTMX-FM/101.9 The Mix. She can be heard on Sunday mornings for now, which could grow into further slots. This will be in addition to her weekday afternoon traffic reporting duties on WBEZ-FM, via Radiate Media/NAVTEQ. She can also be heard as half of the "Brooke and Jill Show," whose podcasts can be heard
HERE
. Egan most recently worked as morning news & traffic anchor/co-host/producer of WLUP-FM's morning show. After many years with the station, her position was eliminated
last October
. She has previously worked as a DJ at WXCD-FM, WLUP-FM, and WZZN-FM, as well as being heard doing traffic on WGN-AM and numerous other stations over the last decade.
* * WKQX-LP/Q87.7 has hired another unknown-to-Chicago voice to pre-record segments between the music. Lauren O'Neil is being brought up to Chicago from southern Florida, where she worked for many years at Clear Channel rock stations there. She also voice-tracked at numerous Clear Channel rock stations nationwide over the last 10 years, where she worked with many of the current Merlin Media upper management. O'Neil -- who loves metal/active rock, beer, and whiskey -- will join Slater (aka Maxwell) and PJ on the Alternative Rock station in just over a week. O'Neil is joining at the right time, as initial weekly ratings show Q87.7 doing extremely well, especially in the younger demos. The complete monthly ratings for June, the first full ratings period for the new station, will be released next Tuesday.
* * Now that WGN-AM's new studios on the 7th floor of Tribune Tower are complete and in full use, the demolition of the the first floor studios and offices is well underway. Hidden away behind a secret wall in the old green room on the first floor was a vast music collection, featuring around 45,000 LPs, 45s, 78s and CDs, which had been collected and cared for since the 1950s. Since the news/talk station has no need for this gigantic collection of music, much of it has been purchased by Rick Wojcik and his company Dusty Groove America, which will sell the albums
online
and at their record store (1120 N. Ashland Ave., Chicago). The remaining albums are being donated to CHIRP, the Chicago Independent Radio Project, which will use the newly obtained music for use on its Internet radio station and to sell at its next record fair. The sales price to Dusty Groove and the overall value of the collection has not been disclosed.
* * A popular regular segment on Steve King & Johnnie Putman's overnight show on WGN-AM was "Steve & Johnnie's Road Test," where they would try out and review new cars and new automotive features. Even though the radio show has come to an end, the "Road Tests" have not. Fans can still catch Steve & Johnnie's commentaries on new cars on the Consumer Guide's Daily Drive website. Their latest review, of the 2012 Chrysler 300S, can be found online
HERE
.
* * A regular segment of Roy Leonard's WGN-AM show was Roy's Movie Reviews. Fans of Roy Leonard's can enjoy that once again on his website. This week, he returns to talking about films as he reviews "The Amazing Spider-Man." His review can be read
HERE
.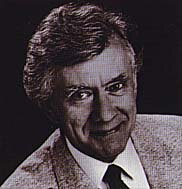 * * Next Tuesday, July 10th, will be the latest get-together of the Nick Digilio Film Club -- a monthly gathering of film, food & fun, hosted by WGN-AM's Nick Digilio. The movie being shown will be the 1986 release, "Big Trouble In Little China," the cult classic directed by John Carpenter and starring Kurt Russell. The event will begin at 7:00pm at Bogart's Restaurant, located on the 2nd floor of Muvico Theaters Rosemont 18 (9701 Bryn Mawr Ave, Rosemont), and then move upstairs to the state of the art Muvico Premium Theatre for the film at 8:00pm. Nick Digilio will introduce the film and then host a discussion of it immediately afterward. The ticket price to attend is only $10, which can be purchased in advance
HERE
or at the door. (Price does not include food & drinks.)
* * "The Mike Sabbath Show" has changed its name to "Chicago Punk Rock Radio." The Alternative/Punk music program is still hosted by Mike Sabbath and still can be heard every other Saturday at 11:00pm on WPNA-AM 1490. It can be streamed online live
HERE
or heard on demand as a podcast afterward
HERE
.
* * Chicago Tribune columnist Clarence Page has been reprimanded by his bosses at the newspaper for unauthorized speaking appearances. The problem came to light earlier this week when Page claimed he was given $20,000 to fly to Paris and speak at an event that turned out to be for an Iranian group that is on the U.S. government's list of foreign terrorist organizations. Had Page asked for permission from his supervisors in advance, as per company policy, the group would have been checked out and permission would have been denied. As it turns out, Page had not asked permission for his many speaking engagements for about three years, by his own admission. He has since apologized for his lapse in obeying company policy. Clarence Page has also written a column explaining what happened, which can be read
HERE
.
* * J.P. Anderson is taking over as the new Editor-in-Chief for Michigan Avenue Magazine starting Monday. Anderson is the former Editor of "Where Chicago." He replaces Susanna Negovan, who
exited in May
to join Sun-Times Media Holdings in a variety of roles.
* * Chicagoland television viewers with AT&T's U-verse noticed two local stations disappear from their line-up earlier this week. U-verse has stopped carrying Me-TV on channel 23 and Me-Too on channel 48. The agreement between Weigel Broadcasting and AT&T has expired and the two sides are not in agreement on fees. Chicago-based Weigel Broadcasting is continuing to try and resolve the issue with AT&T to return these two channels back in the U-verse line-up, first in the suburbs and then within the city of Chicago. In the meantime, both channels can still be seen over the air, with Me-TV on channel 26.3 and Me-Too on channel 26.4.
Additionally, Me-TV and Me-Too will be blacked out for approximately one hour early Sunday morning starting at around 7:30am for all other-the-air viewers and Dish Network customers. The reason for that has to do with maintenance being performed on the Willis Tower transmitters at that time.
* * WCIU-TV & Me-TV's Svengoolie will be making a live appearance at the Lake in the Hills Rockin' Ribfest on Sunday, July 8th from Noon-2:00pm. In addition to the tasty barbecue ribs and live music, Sven will be posing for photos and signing autographs. The Rockin' Ribfest is located in Lake In The Hills' Sunset Park at 5200 Miller Road. Admission is only $5.00, with proceeds going to benefit the LITH Rotary charities. More details can be found
HERE
.
* * WBBM-TV is hosting a chance for Chicagoans to be a contestant on CBS-TV's long-running hit reality show "Survivor." Auditions will be held Sunday, July 15th, starting at 10:00am at the Brookfield Zoo (3300 Golf Road, Brookfield). The first 250 people who show up (gather at the Brookfield Zoo's North Gate), will have one minute on camera to explain why they should be considered as a contestant on "Survivor."
* * Small market syndicated shock jock Mancow Muller will have his morning show simulcast on local television. The Chicago Tribune's
Robert Channick writes
that once the deal is finalized, the video of Mancow doing his show in his radio studio will appear on Chicago's WPWR-TV starting this Fall, airing weekdays from 6:00am-8:00am. Mancow's syndicated morning show can still be heard locally on suburban WJJG-AM.
* * WLS-TV producer & newswriter Shelly Hoffenberg passed away this week at the age of 74 from congestive heart failure and a short battle with cancer. He had worked at Chicago's ABC 7 for 34 years, which included producing the Sunday morning news interview segment "News Views." Before his time at WLS-TV, Hoffenberg work in local print journalism. He was a reporter for the City News Bureau, a columnist/editor at the suburban Lerner Newspapers, and an editor with the Chicago Tribune.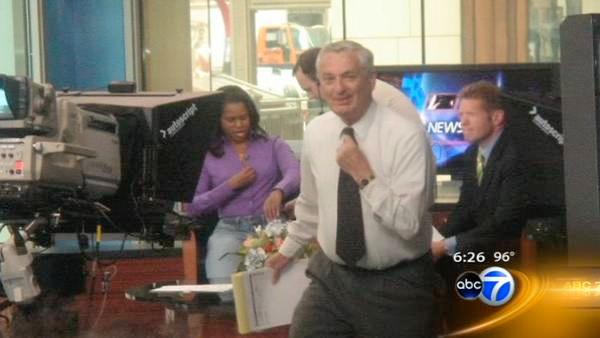 * * The person who made WBEZ-FM what it is today, Carole Nolan, passed away this week at the age of 80. She had spent the last few weeks in a hospice suffering from muscular dystrophy and Parkinson's disease. She joined WBEZ-FM in 1970, and in 1971, became its General Manager. Nolan was able to raise $1 million dollars to purchase the station away from the Chicago Board of Education, improve its signal, expand its hours and programming, move its physical location, and most of all, was able to reshape the station into one of the most respected public radio stations in North America. Carole Nolan was in the process of writing an autobiography, focusing on her time as General Manager of Chicago Public Radio. The rough draft of the first three chapters of her book, along with numerous tributes to her from former co-workers, can be found on the WBEZ-FM website
HERE
.