Details

Published on Monday, 09 July 2012 17:59
Clear Channel Media + Entertainment Chicago is making a major change in its morning programming at WLIT-FM/93.9 The Lite. Gone is the syndicated Clear Channel-owned morning show "Valentine in the Morning." In its place will be a live and local morning show starring Chicago radio veteran Jeff Corder.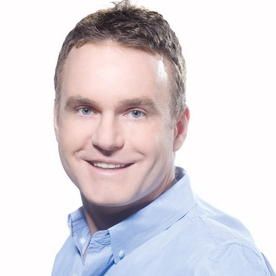 Sean Valentine returned to Chicago radio, albeit in syndicated and voice-tracked form, on September 2nd, 2009, taking over the weekday morning show on The Lite, replacing the longtime local favorite Melissa Forman. Valentine, who had previously worked mornings in Chicago on WKSC-FM/103.5 Kiss FM from 2001-2003, did his WLIT-FM morning show primarily from Los Angeles' KBIG-FM. His "Valentine in the Morning" program was also syndicated out to numerous other Clear Channel Adult Contemporary stations nationwide, although he did prerecord occasional parts exclusively for the Chicago audience.
The "Valentine in the Morning" co-host is Irma Blanco, who for over five years was a sidekick to Erich "Mancow" Muller, serving as his on-air voice of reason and verbal punching bag. She was with him first in San Francisco, and then followed his radio act to Chicago's WCRX-FM/Rock 103.5. In 1998, she returned back to her native California to work in radio there. Blanco is now based out of Los Angeles.
Reflecting on his show's time on Chicago's airwaves and working with the local Clear Channel staff, Sean Valentine told CRM today:
"We enjoyed our time immensely in Chicago, even though being based in LA made it difficult. Tony, Karen, Eric, Rufio, Camps, Robin, Angela, Earl and so many more were always beyond professional and gracious. I so look forward to seeing WLIT tops in the ratings and reflective of the heart and soul of Lite FM; the wonderful people behind the frequency and those amazing folks who shared their precious time listening to 93.9.

I'm hoping if our paths cross again in Chicago, 3rd time will be the charm :)"
Moving into mornings is none other than Jeff Corder, formerly of WTMX-FM & WCFS-FM. In addition to his radio DJ talents, Corder is known for his tremendous sense of humor, both on and off the air. He is also known as "Quarter" or ".25¢," a nickname he has had most of his life which is take-off on his last name. Quite often, photos of him are rarely of his own face, but that of a cartoon 25 cent coin with George Washington wearing sunglasses and headphones, while smoking a cigarette, Photoshopped into the picture.
Jeff Corder may be best remembered as the longtime personality on WTMX-FM/101.9 The Mix. He joined WTMX-FM in August 1997, first as a part-timer and then moving into full-time and taking over the night shift. He was a staple at the station for more than 13 years until December 2010, when the station "
chose to go in another direction
." Just over two months later, Corder was hired at WCFS-FM/Fresh 105.9. He was the interim afternoon host for many weeks on a freelance basis, before
being hired
at the start of April 2011. At that point, he shifted to weekends and was the prime fill-in for any vacationing weekday host. Unfortunately, less than four months later, CBS Radio took Fresh 105.9 off the air to
simulcast WBBM-AM
on the FM band, thereby releasing all of its radio DJs. Corder found himself "on the beach" once again.
Recently, Corder quietly began doing some on-air trials at WLIT-FM in the evenings, looking to fill the station's nighttime vacancy left from when Clear Channel Chicago
cancelled the syndicated Delilah show
. Instead, the trials went so well, he was given the important morning show time slot of 5:00am-9:00am.
Corder was raised in south-suburban Blue Island and is a graduate of Illinois State University. In addition to his love of radio, he has been involved with various improv/sketch comedy groups and theatrical pursuits for much of his life.
The one local aspect to every one of the "Valentine in the Morning" programs was Chicago news anchor Karen Williams. She remains in the morning as news anchor and will also now serve as a co-host to Jeff Corder.
Williams is a native of Little Rock, AR. She came to Chicago radio in 1991, joining WNUA-FM, first as a part-timer on weekends and eventually moving up to mornings. She hosted WNUA-FM's Smooth Jazz morning show solo at first, and later, alongside Chicago Jazz legend Ramsey Lewis. After Clear Channel ended the Smooth Jazz format on WNUA-FM to flip the format to "Mega 95.5," Williams was moved to sister-station WLIT-FM as a morning news anchor.
The new morning show with Jeff Corder and Karen Williams will be a music-intensive one, but still allow time for Corder to speak between the AC tracks and connect with the listening audience. There is no firm start date for the new 5:00am-9:00am morning show, but Corder is expected to begin there in the very near future, most likely within the next week.
WLIT-FM's morning show with Sean Valentine was almost always toward the top of the monthly ratings and consistently in the Top 10, especially in the station's target audience of Women 25-54. So why dump out an inexpensive company-owned syndicated morning show to go with a live & local morning show -- something that runs opposite to how many Clear Channel radio stations operate? The answer has to do with connecting to the Chicago audience, something local hosts can do better than hosts from other states. It also has to do with advertising revenue. Sponsors and account executives quite often prefer to work with local morning show hosts who can do live reads for them and make live appearances, promoting their products or services. This potentially brings in more income to the station. With WLIT-FM's all-important fourth quarter coming up soon -- the months in which WLIT-FM makes the lion's share of its annual income and sets the stage for its advertising rates for much of the next year -- it was important to get the new morning show established now in the summer.
In the most recent ratings, Arbitron's May period, WLIT-FM came in at #7 overall in the demographic of Women 25-54 with a 4.8 share. In the demographic of Women 35-64, it ranked at #3 with a 5.5 share. In Persons 25-54, the station was in a tie for 14th place with a 3.1 share, while it reached a tie for #9 with a 3.6 share in the demographic of Persons 35-64. The June ratings period are released tomorrow.